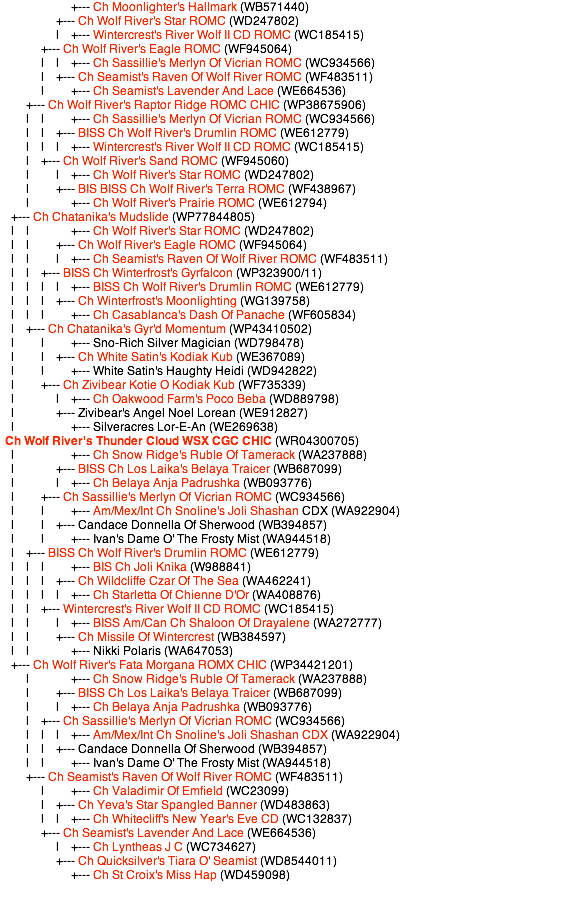 Nimbus (Ch Wolf River's Thunder Cloud WSX CGC CHIC)

Nimbus has risen to the pinnacle in both working and conformation arena with such achievements as winning the SCA Top Sled Dog Award three separate racing seasons and Best Brace at the SCA National Specialty two years in a row. He exemplifies what an all-round Samoyed can achieve!

Nimbus is registered with the American Kennel Club (AKC) & Canadian Kennel Club (CKC).